The bookshop door is closed, but we're open for orders.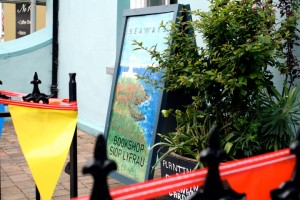 Welcome to Seaways Independent Bookshop in Fishguard, Pembrokeshire.
During the lockdown, we're taking orders by phone or email. We can post goods to you, or deliver to you if you live locally.
We're in the shop some days, and checking answerphone messages and emails regularly on the others.
T. 01348 873433
E. seawaysorders@gmail.com
World Book Day books for 2021 are here! You can browse them in our window if your daily exercise takes you this way. Don't worry about your tokens expiring on 28th March – you'll be able to use them at Seaways Bookshop any time in the month after we reopen post-lockdown (whenever that turns out to be). If you haven't got tokens, also don't worry – any child who hasn't received their 2021 token because of current disruptions will still be able to have a World Book Day book from us